2020-05-24 03:10
0 Comments
Ray Liotta
Ray Liotta was born on December 18, 1955 in New Jersey, USA with Italian and Irish ancestry. He graduated from the University of Miami. In 1964, he dabbled in the movie field, and in the same year he made his debut in the daytime soap opera Another World which was popular on NBC TV. In 1986, under the recommendation of her friend Melanie Griffiths, he co-starred with her in the film Something Wild, and was selected as the best supporting actor in the Golden Globe Awards by the role of a cruel parole. The following year, he played a medical student who took good care of the mentally retarded brother in Dominick and Eugene.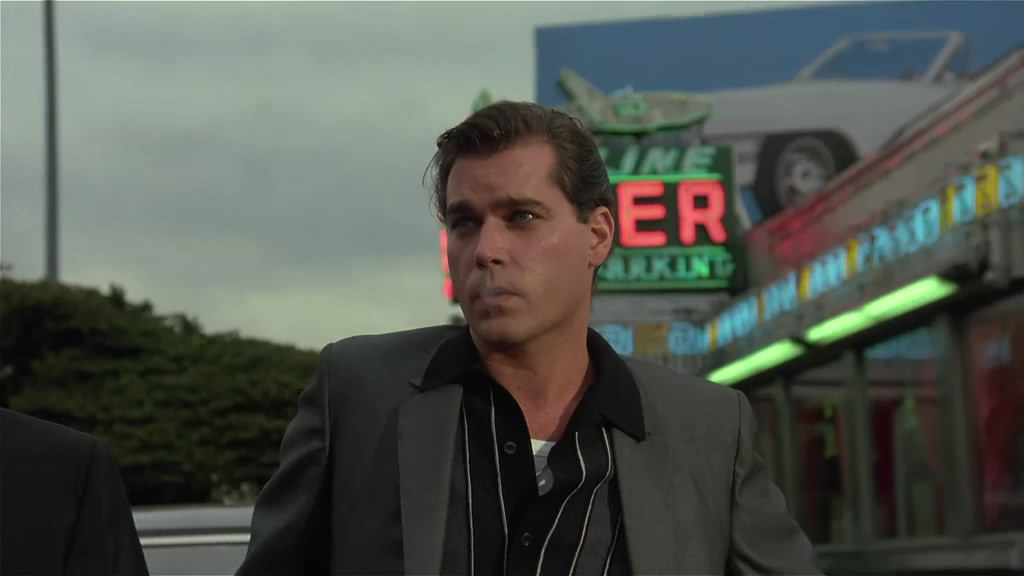 In 1990, Ray Liotta also performed well in the classic ganster film Goodfellas, which was directed by the great directer Martin Scorsese. In 2001, the films Hannibal,Heartbreakers and Blow he Participated in also achieved good box office taking. In 1997, he got married with actress Michelle Grace.
Compared to the all-star luxury lineup of The Godfather, the actors in Goodfellas are apparently inferior. Except for Scorsese's proud general Robert De Niro (as Jimmy Conway), the others are second-line and third-line actors. In the selection of the protagonist Henry Hill, Warner Bros. originally wanted to find a popular star, but Scorsese appreciated Ray Liotta 's explosive performance in the comedy film Something Wild (1986),and asked him to audition, during which he learned that Liotta was also a fan of Paleggi. Liotta finally got the role. In order to fully interpret the role, Liotta added a lot of materials that were discarded at the beginning of creating the novel after discussing with the original author and film screenwriter Pelaggi. He spent several months in contact with the prototype character Henry Hill, almost every day to call Henry to ask questions about walking, smoking posture and so on. On the way to and from the studio, Liotta will carefully listen to the audio tape of Henry provided by the Federal Bureau of Investigation (FBI), so as to mimic the accent of the characters.
Prototype Character Henry Hill
Henry Hill was born in Brooklyn, where gangs gather in New York City. When he was a kid, he envied the gang members 'life of profligacy and brutality. As he said," In my limited memory, I have always wanted to be a gang member ." When he was a teenager, he started to run errands in a pizza shop opened by Paul Vario, the gang leader of Luke, and it was at this stage that he became acquainted with later criminal associate James Burke And Thomas DeSimone.At that time, James Burke already has lofty position in the underworld, and he became the mentor of Henry and Thomas in the underworld.


Henry Hill was arrested for the first time when he shopped with a stolen credit card when he was sixteen. Because of his tight mouth and did not expose his associates, he was appreciated by Paul and James, and he formally became part of the Luke family. He joined the army in 1960 and served in the 82nd Airborne Division. During the three years of enlistment in the army, Henry still kept close contact with the gang. He loaned sharks to his comrades, sold smuggled cigarettes, and even stole the car of the local sheriff. Henry retired to New York in 1963 and married Karen Friedman in 1964. They held a grand wedding. Henry's gang friends attended the wedding. Henry Hill began the most notorious stage of his criminal career after marriage.
Henry, James and Thomas organized a criminal gang to steal trucks. In 1967, Henry participated in the robbery of Air France, and obtained 420,000 dollars, which became the most talked about thing in his criminal career. In 1972, Henry was sentenced to prison in Florida for kidnapping and extortion. He started drug trafficking in prison and was released on parole four years later. In 1978, he participated in the famous German Lufthansa robbery, involving up to 6 million US dollars. Henry was suspected of participating in murdering the leader of the Mafia Gambino family William De Vino (Billy Batts in the film), but he denied the accusation, saying that he never killed anyone,although three murder orders were received, he had given up. In 1980, Henry was imprisoned again for drug trafficking. At this time, he had become a drug addict and no longer trusted by Paul and James; James even wanted to kill him in order not to disclose the Lufthansa robbery. In desperation, Henry had to agree to be a stain witness, participated in the witness protection plan, and changed his name and live with his wife in seclusion in Omaha, Raymond, and Seattle.
Henry divorced his wife Karen in 1989. In the early 1990s, Henry was arrested several times for drug involvement and was removed from the witness protection plan. After that he opened a restaurant and wrote books, worked as a show host introducing Italian cuisine, and also sold his own pasta sauce on eBay. Henry Hill presented two advices when talking about his life experience:First, Don't make friends with scoundrels; 2. Control your mouth. Henry Hill died of heart disease on June 12, 2012, at the age of 69. His friend told reporters, "He walked calmly-as a former gangster."
After Henry' s first appeared in court as a defendant, Jimmy said to him: You are great today, you have learned one that never rat on your friends. The whole story of Goodfellas is also deconstructing this underground rule. In the end, James and Paul could not provide assistance to Henry to protect themselves. Henry protects himself by betraying friends as a stained witness. "Never rat on friends" is the premise of becoming a "gangster". As for what to do afterwards, no one can give an answer. Even this premise itself was violated in the end.
Check out more movies like Goodfellas (1990), Click Here!